Printing: Inks
There are numerous sorts of glue inks accessible for usage in offset lithographic printing.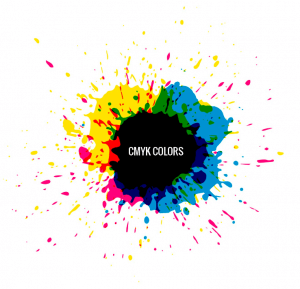 CMYK (Full Color)
Process shading or CMYK has four colors, they are named after their initials: Cyan, magenta, yellow and black. These 4 colors are used to form every other shade that is utilized in printing by using different shading saturation or immersion. Process shading is most normally utilized in the packaging or printing industry.
Pantone Matching System color (PMS)
PMS color is also known as Pantone matching system color is mostly utilized for printing spot colors. They are printed from the unique and special ink. The indicated shading is dependent on its Pantone number or name within a color chart. It permits the color to show up precisely as intended once printed, rather than how they show up on a computer screen.
Printing: Coating
The print coating helps your product to stand out by making them more durable and elegant. It is printed on products to achieve protection or visual effects.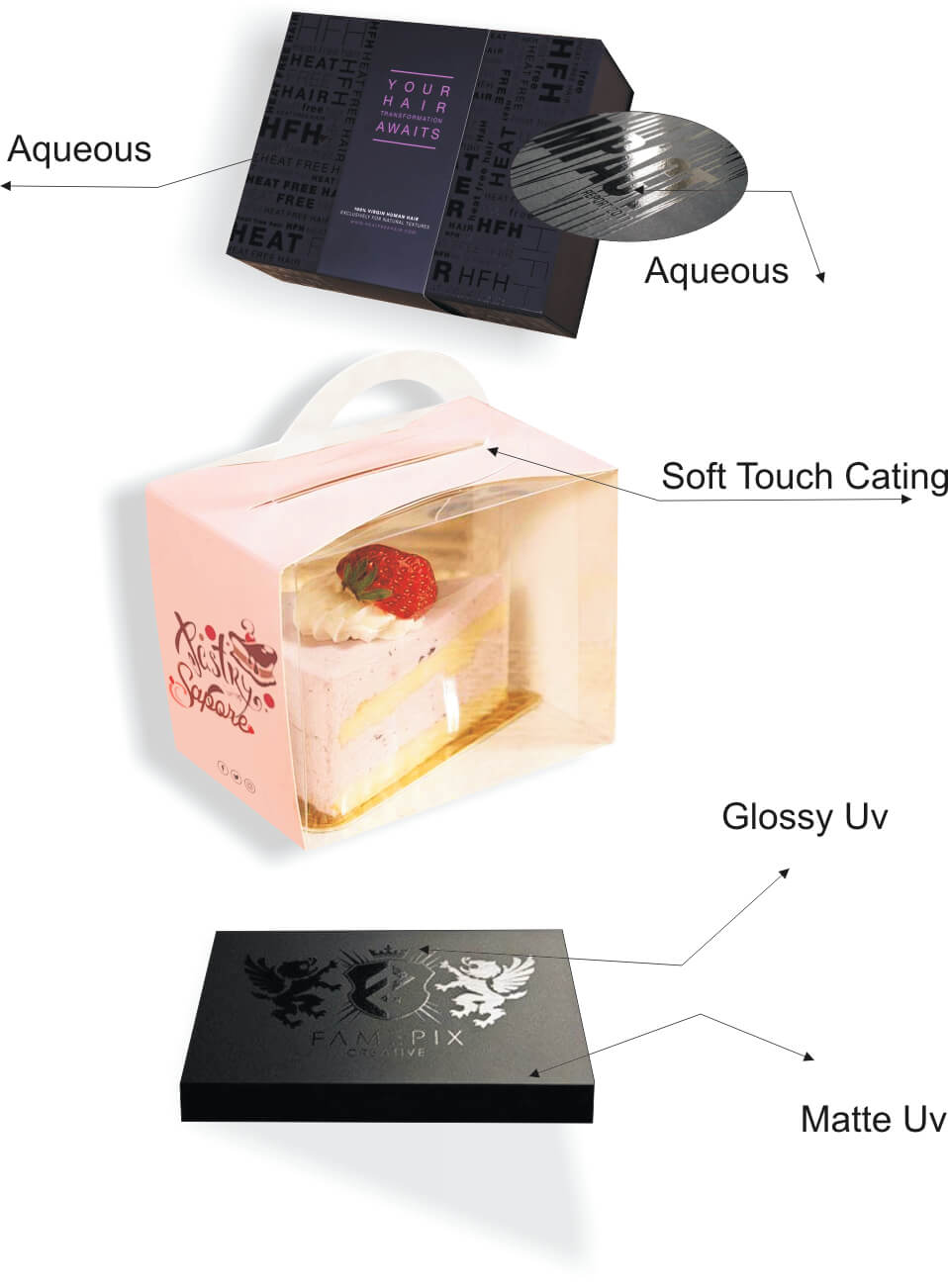 Aqueous coating
Aqueous coating is utilized to protect printed pieces. It is a clear, fast-drying water-based coating. Aqueous coating is utilized to protect printed pieces. It is a clear, fast-drying water-based coating. It provides shine, high-gloss or matte surface that deflects dirt or fingerprints. The aqueous coating increases the durability, solidness of postcard and other printed pieces as they go through the mail, and ensures the protection of Business cards as they carried in People's wallets. It also takes care of good presentations on covers, folders, or catalog. Aqueous coatings give more substantial scuff-resistance than varnishes.
Glossy UV
Glossy UV provides the durable quality and highest printable overall gloss coating. It's a premium coating that makes the product elegant and stands out. It enhances the overall look, color contrast, and make those sharp colors bulge out. It may be too shiny for some uses, but it really makes the photograph jump out of the page. It is a great way to get people's attention to your logo or some special offer.
Matte UV
Matte UV coating provides the box, a non-glossy, smooth, even surface, and free of shine look. The Matte UV coatings add a touch of luxury in the box. It is one of the most popular coatings used for printing cosmetic and jewelry products.
Soft-touch coating.
This soft-touch coating creates a velvety touch texture. The paper becomes "soft" to the touch and increases the tactile appeal. This stylish and durable printed piece is elegantly produced and tends to stand out from others by creating a subtle plush texture that encourages touch and engagement. The best part about the soft-touch coating is, it is environment friendly and does not diminish color or quality. It also dries fast and gives a softer look
Additional Cut Out
Additional cuts, gaps, cuts or explicit shape measurements and dimensions of your packaging, can be added to any custom box.
Window patching
A plastic film is modified on folding carton packages which act as versatile. It averts the product from coming into contact with the carton. It also teases the product by making some of it observable.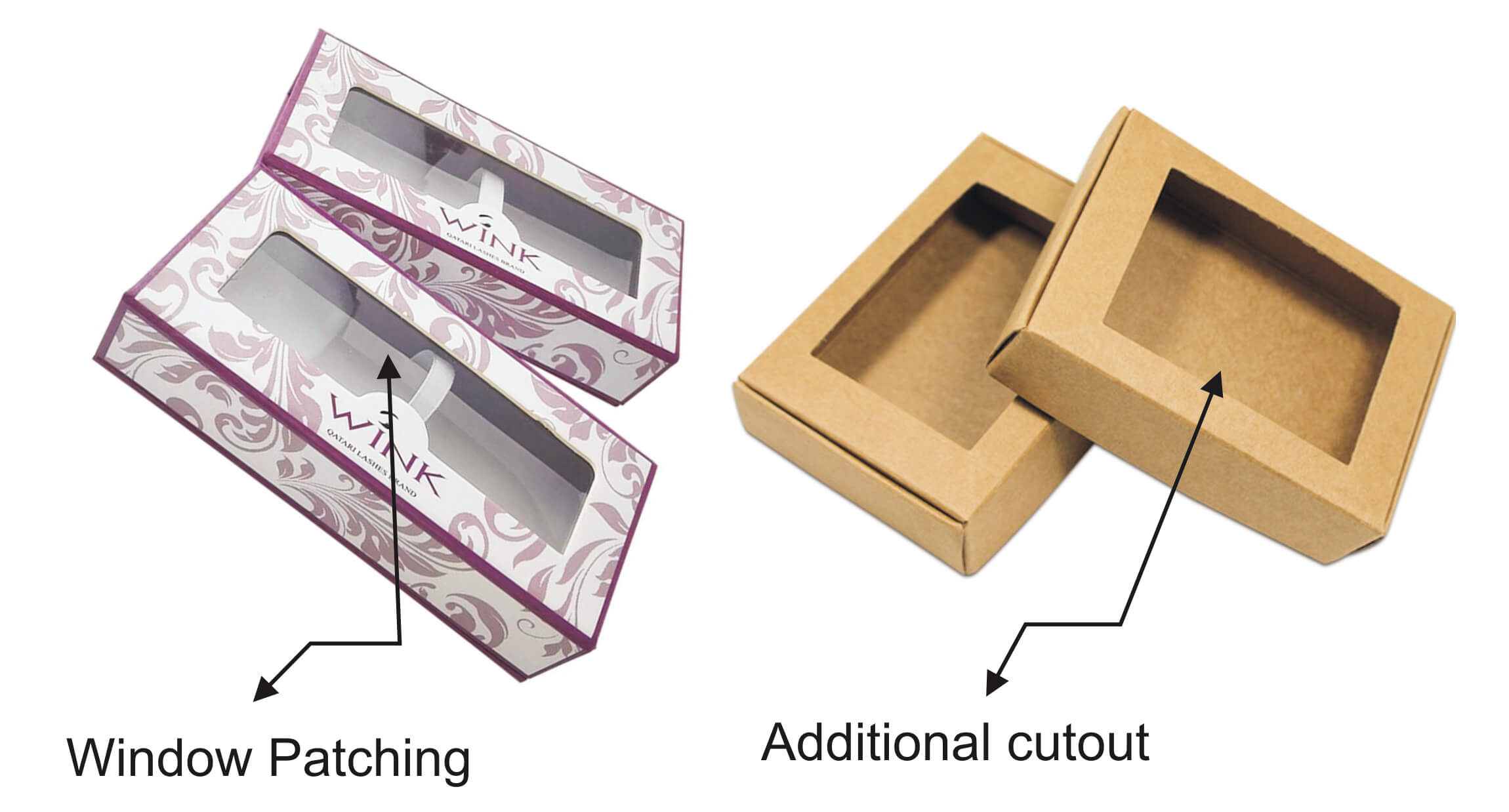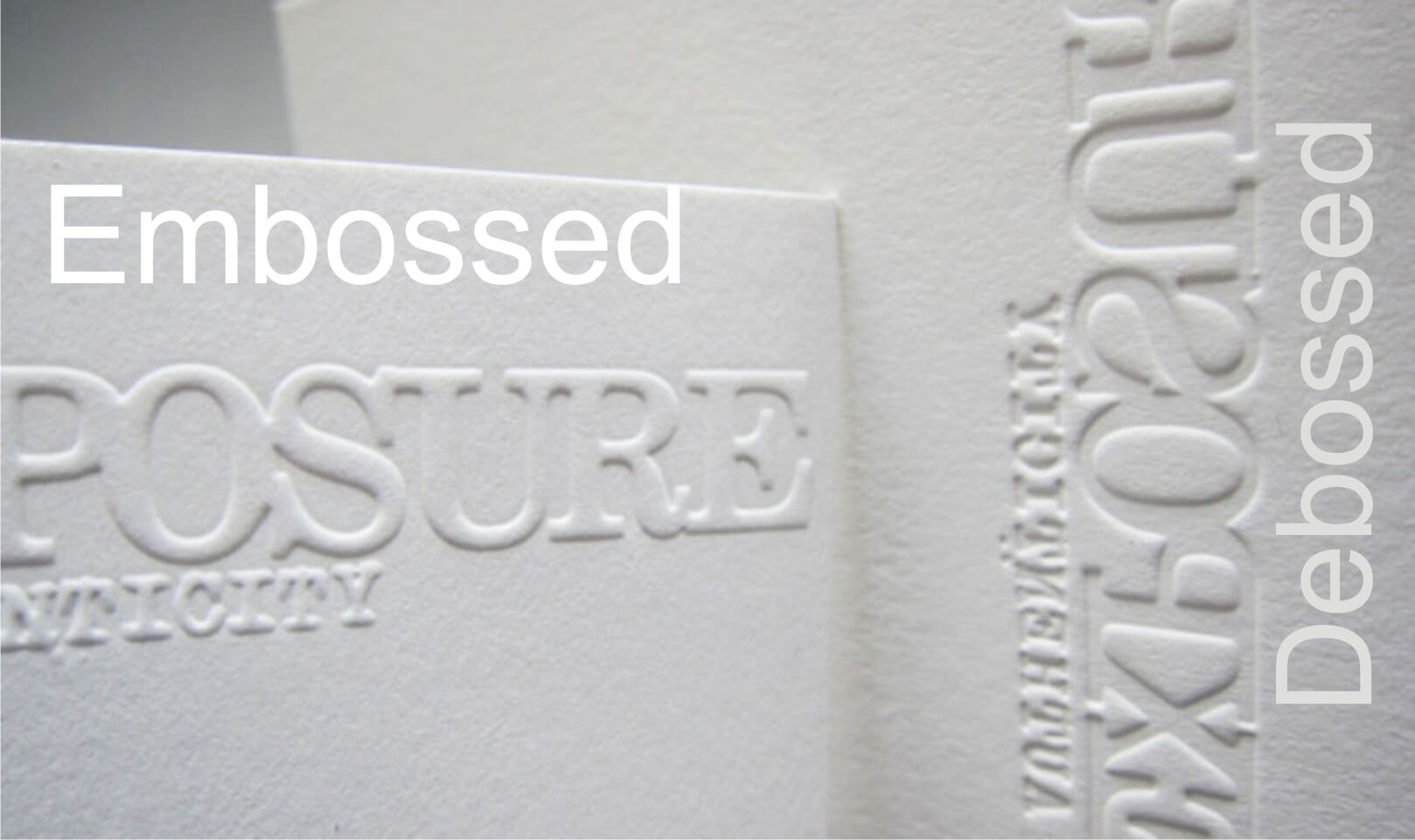 Embossing
Debossing
Debossing is completely opposite to embossing. In Debossing the pressure is applied down on the outside of the box.
Foil Stamping:
In foil stamping the metallic foil is frequently gold or silver to a paper, where a heated die is stepped into a foil, causing it to stick to the surface, at last leaving the design of that die on a paper.
Perforation:
Perforation refers to a process in which the small holes are made in totally thin material with a motive to separate two layers or the desired stuff can be removed. For instance, we can cause perforation into a box flap along its edge so that we can remove flap easily, without any trouble.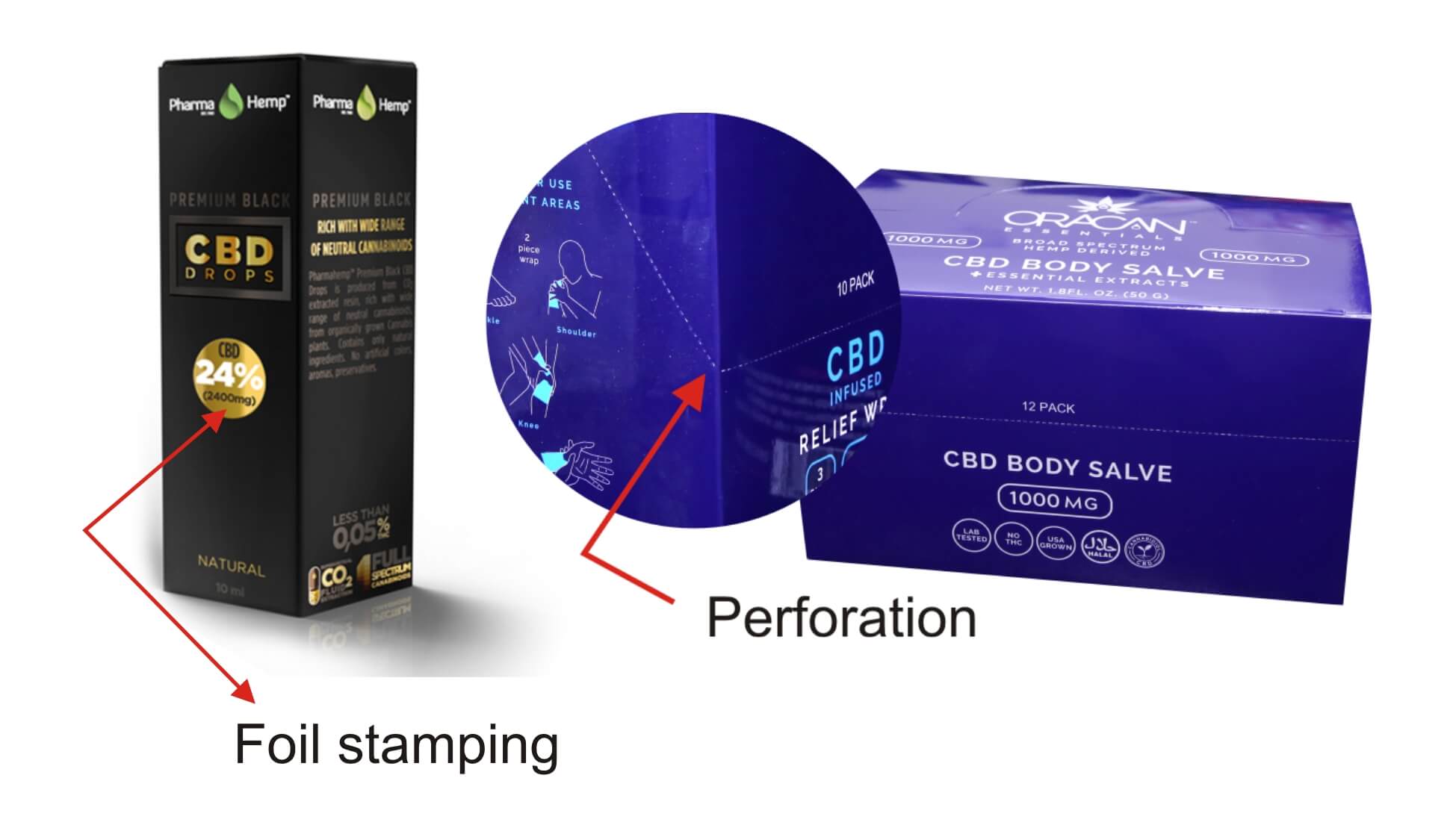 Let's begin sourcing your custom packaging.
From concept to production, it's never been simpler.